We are confident that close collaboration with our suppliers and subcontractors will contribute to the satisfaction of the ultimate client. Thanks to more intense dialogue, we are able to achieve our shared objectives of competitiveness, innovation, quality and sustainable development. This collaboration allows us to make progress together and produce long-term results.
A dedicated portal for our suppliers and subcontractors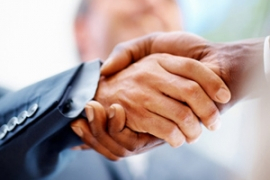 This portal is part of our plan to share more information with all of our suppliers and subcontractors.
It presents our organization, our main purchasing categories, our geographical areas, and our aims in terms of innovation and responsible purchasing.
Our expectations
In an increasingly competitive environment, Bouygues Construction needs to continue improving in terms of competitiveness and performance in the interests of its clients.
With this aim in mind, our main expectations with regard to our suppliers and subcontractors are:
Offering competitive products and services
Ensuring that we evaluate and meet the requirements outlined in each invitation to tender
Being a constant source of proposals and innovation
Sharing our safety and sustainable development initiatives
Classification process
References
Any company that wishes to join our panel of suppliers and subcontractors is invited to complete a questionnaire that will give us a better understanding of its field of work, references and certifications.