In order to design and devise solutions that meet the needs of its clients and end users, Bouygues Construction has created an Innovation and Sustainable Development division.
This division examines operational expectations, identifies and evaluates new technologies, materials and tools that help to conserve the environment, and tries to predict market developments.
The route taken by an innovation submitted on this site
Would like to propose an innovation or find a partner to develop it? Please feel free to fill out the form below. Our services will study your proposal and will come back to you.
If your idea is of interest to us, we will help you to implement your innovation at national or international level.
Innovation in figures:
Over 220 innovations submitted.
1/3 implemented.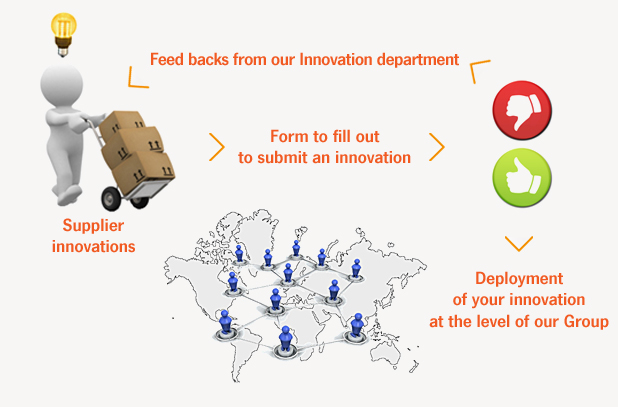 Testimonial from Ecologgia-Techniwood group management
"We have undertaken 20 projects with the Bouygues Construction Group over the past seven years. Since 2010, Bouygues Construction has been helping us to bring to market our Panobloc® system, a new system of industrial insulated wood panels used to construct curtain walls or load-bearing walls. Following several pilot operations, we are working together to launch the product in new markets by means of a joint contract. "
Dominique Pelissier, Secretary-General and Vice-President of the Ecologgia-Techniwood Group
Examples of innovations put into action